Carbon Recycling Technology for the Future
LanzaTech's carbon recycling technology is like retrofitting a brewery onto an emission source like a steel mill or a landfill site, but instead of using sugars and yeast to make beer, pollution is converted by bacteria to fuels and chemicals! Imagine a day when your plane is powered by recycled GHG emissions, when your shampoo bottle started life as emissions from a steel mill. This future is possible today using LanzaTech technology.
2022
3rd Commercial Plant comes online in China
Carbon Negative Chemical Production Announced
Announcement to go public through a business combination with AMCI Acquisition Corp. II.
Direct MEG Production Demonstrated
Waste-to-ethanol facility in Japan with Sekisui starts up
2021
2nd Commercial plant online in China
Unilever detergents made with CarbonSmart™ ethanol on sale in Germany, China and South Africa
Coty partnership announced to use CarbonSmart™ ethanol in most of fragrance production from 2023
First ZARA collection launched made using polyester fabric produced from CarbonSmart™ ethanol.
Synthetic biology partnership with German chemicals giant BASF for production of specialty chemical. n-octanol.
Partnership to make EVA foam for running shoes with On and Borealis.
LanzaTech granted over 1,000 patents
2020
CarbonSmart™ ethanol sold in stores in Switzerland in Migros Potz general cleaner thanks to partnership with Mibelle.
Partnership with L'Oréal and Total Energies to make polyethylene for packaging.
Over 20M gallons of ethanol produced at first commercial facility in China, the equivalent of preventing 100,000 tons of CO2 from hitting the atmosphere.
LanzaJet is founded to accelerate the commercialization of sustainable aviation fuel technology.
2019
Novo Holdings invests in LanzaTech
ANA signs offtake agreement for SAF
ANA's Latest Jet Delivered from Boeing using a blend of drop in jet fuel produced from steel mill emissions.
First production of PET with India Glycols Limited and Far Eastern New Century (FENC)
2018
First Commercial Scale facility begins operations in China converting steel mill emissions to ethanol.
ASTM International added ethanol as an approved feedstock for Aviation Turbine Fuel Containing Synthesized Hydrocarbons for alcohol-to-jet synthetic paraffinic kerosene (ATJ-SPK)
Virgin Atlantic used sustainable aviation fuel (SAF) made by LanzaTech on a commercial flight from Orlando, Florida to London Gatwick in October 2018, using a blend of drop in jet fuel produced from steel mill emissions.
2017
Positive results from First MSW to Ethanol plant in Japan
Indian Oil Corporation Limited announce statement of intent with LanzaTech to construct world first refinery gas to ethanol plant.
DOE grant to support collaborative work on microfluidics with Berkeley Lab, SNL and JBEI, creating faster and most cost-effective synthetic biology research
DOE grant with Northwestern University and ORNL to establish the Clostridia Foundry for Biosystems Design (cBioFAB) center, enabling the shift from a large-scale laboratory to a mini air free lab, the size of an office desk and access virtually any molecule, even those not produced in nature
1,500 US gallons of jet fuel has been produced from 'Lanzanol' ethanol.
2016
LanzaTech Awarded $4M from DOE for Low Carbon Jet & Diesel Demonstration Facility
LanzaTech Wins Major Circular Economy Award at the World Economic Forum Annual Meeting
ArcelorMittal, LanzaTech and Primetals Technologies announce partnership to construct breakthrough €87m Facility in Belgium
2015
Team wins EPA Presidential Green Chemistry Award
LanzaTech and the  IOC-DBT Center for Advanced Bio-Energy Research (an entity co-funded by India's Department of Biotechnology and Indian Oil Corporation Limited) develop process that recycles CO2 into omega-3 rich fatty acids.
2014
NZ Super Fund invests in LanzaTech
LanzaTech moves Head Quarters and Lab Facilities from Auckland, NZ to Skokie, IL.
Mitsui Leads Investment in LanzaTech's $60M Series D Round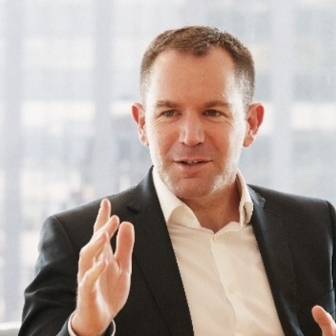 Nigel Gormly brings a wealth of investment experience focused on climate solutions and large-scale growth companies, including from the New Zealand Super Fund where he previously led the International Direct Investment team. He has broad governance experience across a range of sectors and stages of development and currently serves as a director for View, Inc. and CTF Pledge Pioneers. Nigel has served as a Director for LanzaTech since 2014 and has chaired the Audit Committee since 2015.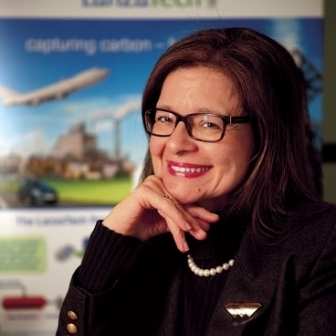 Prior to LanzaTech, Jennifer founded and led, as VP/GM, UOP's (Honeywell) Renewable Energy and Chemicals Division. She has over 30 years of commercialization experience.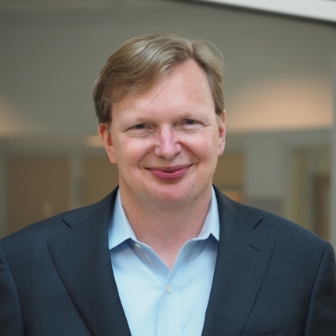 Jim Messina is the CEO of the Messina Group, which provides strategic consulting to political campaigns, advocacy organizations and businesses. He was also Campaign Manager of Barack Obama's 2012 re-election campaign and Deputy Chief of Staff to President Obama.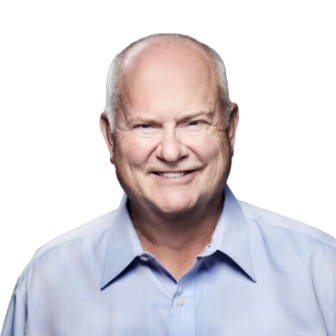 Gary founded several venture capital firms including SoftBank Venture Capital, SAIF Partners, and Qiming Venture Partners. Qiming now has $7b under management.
Founder and Managing Partner, Qiming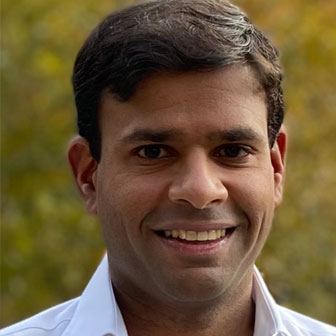 Since Nimesh joined the Investment Committee at AMCI, AMCI has invested $1.4 billion of its capital and approximately $0.5 billion of co-investor capital across the global industrial, transportation and natural resources sectors. Nimesh has served on the Boards of Directors or represented AMCI's equity interests in 8 companies during his time at AMCI. Prior to joining AMCI, Nimesh was with Great Hill Partners where he focused on private equity investments in technology-enabled services companies.
Managing Director, Co-head of Investments for AMCI Group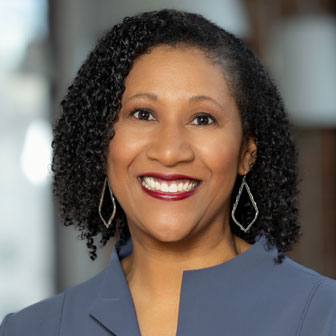 Prior to this, she served as CEO of the YWCA Metropolitan Chicago for over 8 years, where she embarked on a journey to transform the 140-year-old social service agency to a 21st century social enterprise. Dorri is actively engaged in Chicago's business, philanthropic and civic communities, and was a 2019 inductee into the Chicago Innovation Hall of Fame. Named one of Chicago's top 100 innovation leaders in inaugural list of The Blue Network by Chicago Tribune's Blue Sky Innovation.
President and CEO of the YMCA of Metropolitan Chicago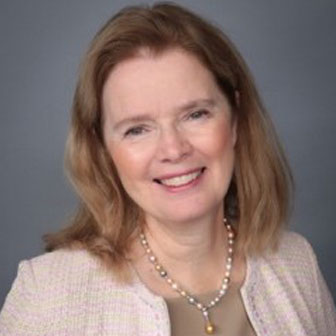 Barbara is an experienced Independent Board Director, corporate advisor and senior executive with a career in finance spanning over 35 years. An early leader in social-impact investing, she pioneered several initiatives that paired clients with NGOs and governments to promote sustainable development and shared growth. A member of the World Economic Forum's Gender Parity Task Force, she worked constantly to advance next generation women leaders, especially in the finance sector. During her investment banking career, where she was the first woman named Vice Chairman of Lehman Brothers and Barclays, she appeared consistently on lists of the top women on Wall Street. She was top five of American Banker's "25 Most Powerful Women in Finance" for eight consecutive years through 2017. She received American Banker's Lifetime Achievement Award in Finance in 2018.
Independent Board Director, Corporate Advisor and Senior Executive
Scientific Advisory Board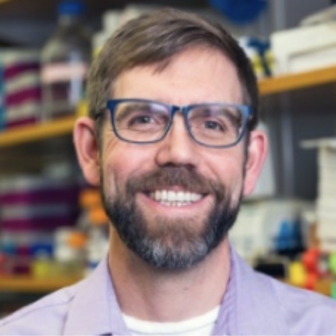 Dr. Jewett is a Professor of Bioengineering at Stanford University. His lab focuses on advancing synthetic biology research to support planet and societal health, with applications in medicine, manufacturing, sustainability, and education. He has received numerous honors, including the NIH Pathway to Independence Award, David and Lucile Packard Fellowship in Science and Engineering, and Finalist for the Blavatnik National Awards for Young Scientists, and several teaching awards. Jewett is an elected member of the American Association for the Advancement of Science, the American Institute for Medical & Biological Engineering, and the National Academy of Inventors. He co-founded SwiftScale Biologics (acquired by National Resilience Inc.), Stemloop, Pearl Bio, Design Pharmaceuticals, and Gauntlet Bio.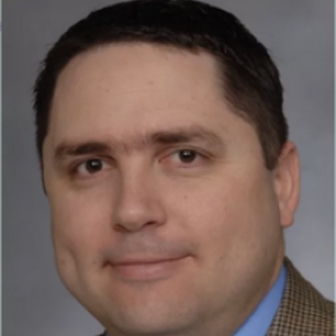 Dr. Gonzalez is a Professor and Florida World Class Scholar in the Department of Chemical, Biological and Materials Engineering at the University of South Florida (USF) where he leads the laboratory for Metabolic Engineering and Biomanufacturing. He is also the Editor-in-Chief of the Journal of Industrial Microbiology and Biotechnology (JIMB). Before joining USF, Dr. Gonzalez was a Professor in the Departments of Chemical & Biomolecular Engineering and Bioengineering at Rice University and the Founding Director of Rice's Advanced Biomanufacturing Initiative, and from 2012 to 2015 served as Program Director with the Advanced Research Projects Agency-Energy (ARPA-E) of the U.S. Department of Energy.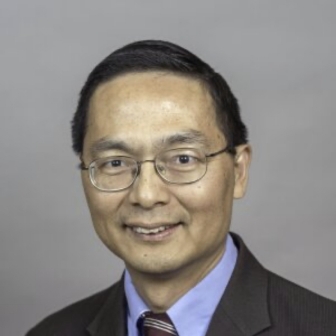 Dr. Zhao is the Steven L. Miller Chair Professor of chemical and biomolecular engineering, and professor of chemistry, biochemistry, biophysics, and bioengineering at the University of Illinois at Urbana-Champaign (UIUC). He received his B.S. degree in Biology from the University of Science and Technology of China in 1992 and his Ph.D. degree in Chemistry from the California Institute of Technology in 1998 under the guidance of Nobel Laureate Dr. Frances Arnold. Prior to joining UIUC in 2000, he was a project leader at the Industrial Biotechnology Laboratory of the Dow Chemical Company. He was promoted to full professor in 2008. Dr. Zhao has authored and co-authored over 340 research articles and over 30 issued and pending patent applications with several being licensed by industry.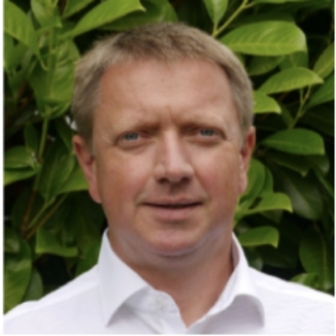 Prof. Dr.-Ing. Ralf Takors
Dr. Takors is heading the Institute of Biochemical Engineering (IBVT) at the University of Stuttgart. Main research interests are systems metabolic engineering, synthetic biology and biochemical engineering to develop novel bioprocesses from lab to productions cale. Wet-lab activities are supported by intensive modelling activities comprising genome scale stochiometric modelling, metabolic flux analysis, gene regulatory networks, and bioreactor modelling using compartmented approaches and computational fluid dynamics.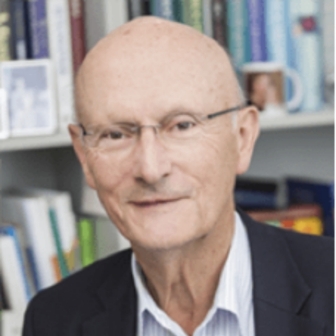 Dr. Thauer is the Emeritus group leader at the Max Planck Institute for Terrestrial Microbiology for which he was one of the founding directors in 1991. Author of over 400 publications and the recipient of numerous awards, including the Gottfried Wilhelm Leibniz Prize by the Deutsche Forschungsgemeinschaft in 1987. He holds a Ph.D. degree in biochemistry from the University of Freiburg, Germany. He has more than 50 years of research experience in biochemistry, physiology and ecology of anaerobic bacteria and archaea with a focus on the enzymes and coenzymes involved in the energy metabolism of Clostridia.