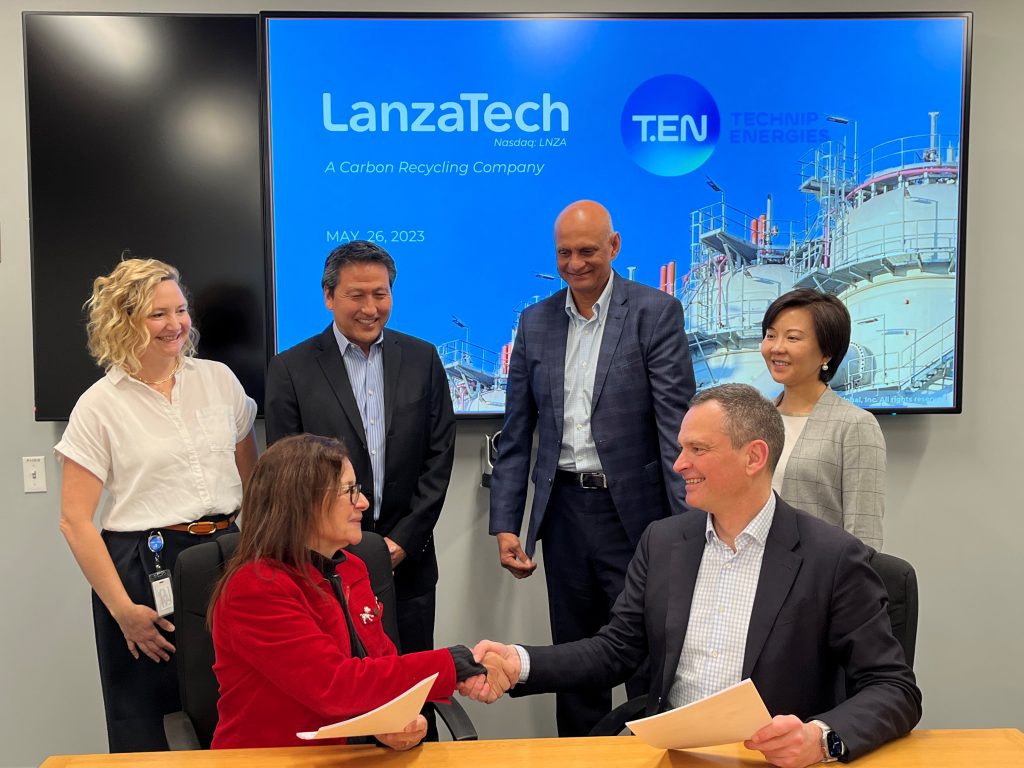 Technip Energies (PARIS:TE) and LanzaTech Global, Inc. (NASDAQ: LNZA) signed a Joint Collaboration Agreement to create a new pathway to sustainable ethylene utilizing their combined technologies. Together LanzaTech's carbon capture and utilization technology with Technip Energies' Hummingbird® technology transform waste carbon into ethylene, the most common building block in petrochemicals. Ethylene is a building block […]
LanzaTech and Plastipak Packaging, announce they have successfully produced PPKNatura, the world's first polyethylene terephthalate (PET) resin made from captured carbon emissions.
The company will issue its first quarter 2023 financial results before the market opens on Monday, May 15, 2023.